Carbondale City Pool
The pool facility features a zero depth entry area with splash jets and a dump bucket tower. There is a toddler slide and seating along the side of the shallow area. The deep end features a large diving board and there is a large water slide for older children and adults to enjoy. Take a seat at large tables under the canopy of the concessions stand or find seating on available benches, beach chairs and roomy pool deck area.
The Carbondale City Pool opens on the Saturday of Memorial Day weekend.
Regular Hours
Monday - Saturday 1:00pm to 7:00pm
Sunday: 1:00pm to 6:00pm
The pool may be reserved for parties to be held after regular closing hours.
Cool Weather Policy:
If the weather is cool the temperature will be checked per weather.com.
If the temperature has not reached 72 degrees by Noon and it will not reach 72 degrees by 2:30pm the pool will not open. This is at the discretion of the Pool Manager.
If you have questions regarding the opening of the pool please contact 785-408-1006.
Admissions:
Admissions (5years and over): $3.00
If they leave and return, they must pay when they come back.
Persons entering the pool will pay full admission price unless a season pass has been purchased or a promotional pass has been issued.
An adult in street clothes with a child 4 years or younger can enter for free.
If a parent or caregiver is dressed in a swimsuit and gets in the pool with thier child, they are required to pay the admission fee.
Passes:
Pool staff is responsible for knowing who is listed on a pass.
If there is any question about someone's eligibility, staff can request their name & birthdate then verify with the pass information.

Pool Pass Prices

Single pass: $70.00
2 people: $120.00
3 people: $175.00
4 people: $195.00

Family pass members are defined as "people living FULL TIME in one household". (Special circumstances will need to be approved by the Rec. Commission.)
Family pass is for up to 4 people.
$50.00 additional charge for each additional qualifying family member.
PASSES are NON-REFUNDABLE.
Pool Parties:
Private parties: Reservations for pool parties must be made and paid for at the pool through the pool manager or head lifeguard. Pool parties are held from 7:00pm to 9:00pm Monday through Saturday and 6:00pm to 8:00pm on Sunday, when pool staff is available.
The Cost:
Monday thru Thursday: $150.00 Two-hour party.
Friday, Saturday, or Sunday: $175.00 Two-hour party.
The cost for a one hour party is $75.00.
The renter must be 18 years of age or older.
The price includes up to 50 people. A $40.00 charge will be applied for each additional 20 people.
Reservations/agreement form:
Reservations must be made with the Pool Manager or Head Lifeguard.
At the time the reservation is made, the rental fee must be paid and agreement form completed.
If a pool party is cancelled less that two weeks notice the rental fee will not be returned. (an exception can be made if the cancellation is due to weather and will be determined by the Pool Manager.)
The pool party should be rescheduled if necessary.
The renter is responsible for the cost of any damage that occurs while renting the pool.
* Outside food and/or drinks: are allowed with approval from the Pool Manager.
*Slide rules still apply.
The city office does not schedule the pool parties or manage the pool any questions, please call the pool at 785-408-1006.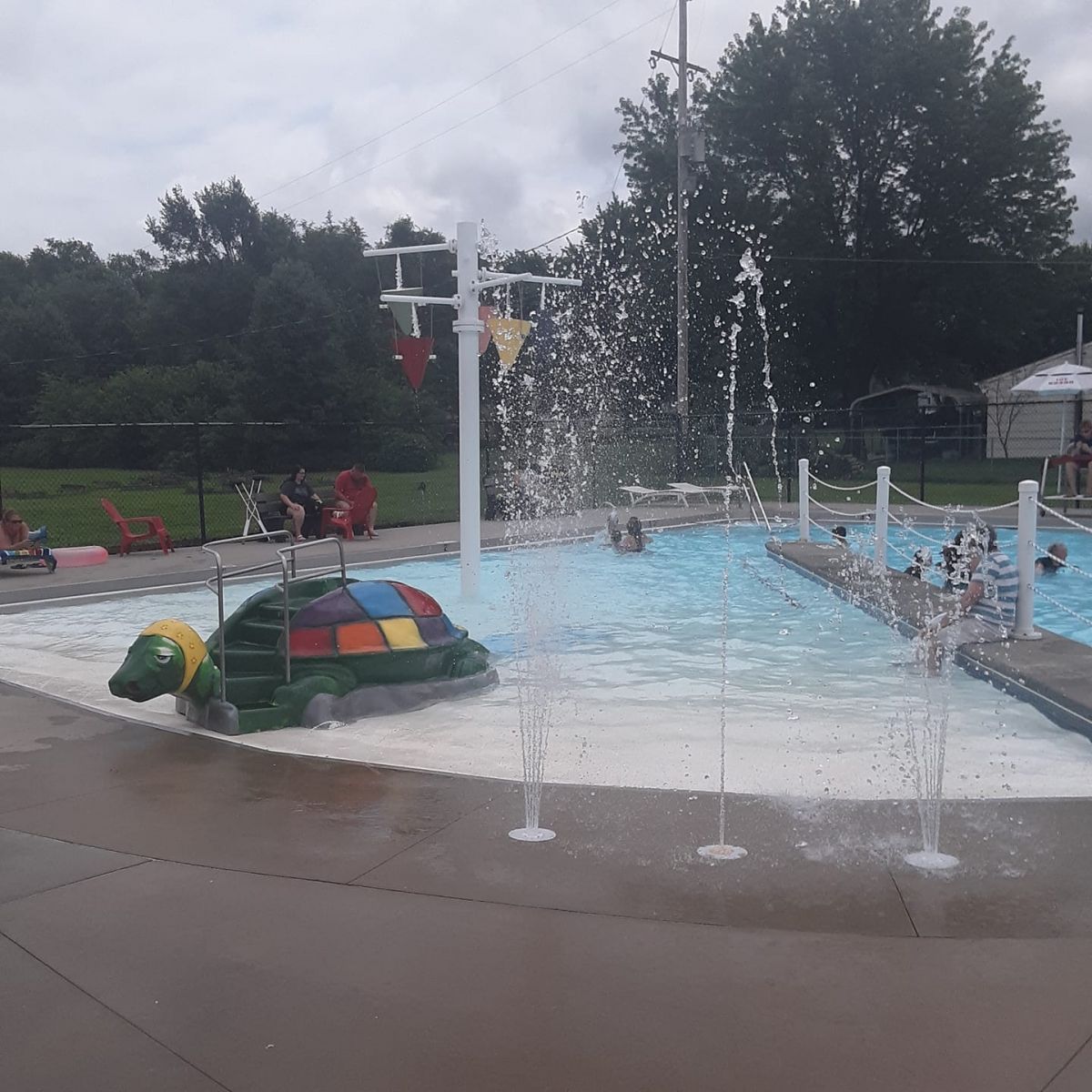 Relevant Documents
Locations
Carbondale City Pool
601 Hug Drive
Carbondale, Kansas 66414