Municipal Court
The Carbondale Municipal Court is presided over by the Honorable Judge Fredrick Godderz.
Municipal Court is held in the Carbondale City Hall Building located at 234 Main St, beginning at 4:00 p.m. on the second Tuesday of each month.
The Court Compliance Clerk prepares the afternoon's docket and maintains all court records.
The Court Compliance Clerk is also responsible for collecting fines, and issuing subpoenas for the necessary witnesses. All paperwork including complaints, bench warrants, dispositions and court orders issued by the court are the responsibility of the Court Compliance Clerk. Inquiries regarding court matters, requests or information should be directed to the Court Compliance Clerk.
Municipal Judge: Frederick Godderz
City Attorney: Tonya Vignery
Court Compliance Clerk: Ashley Madden
Email
785-836-8080
Monday-Friday: 8:00 am – 2:00 pm.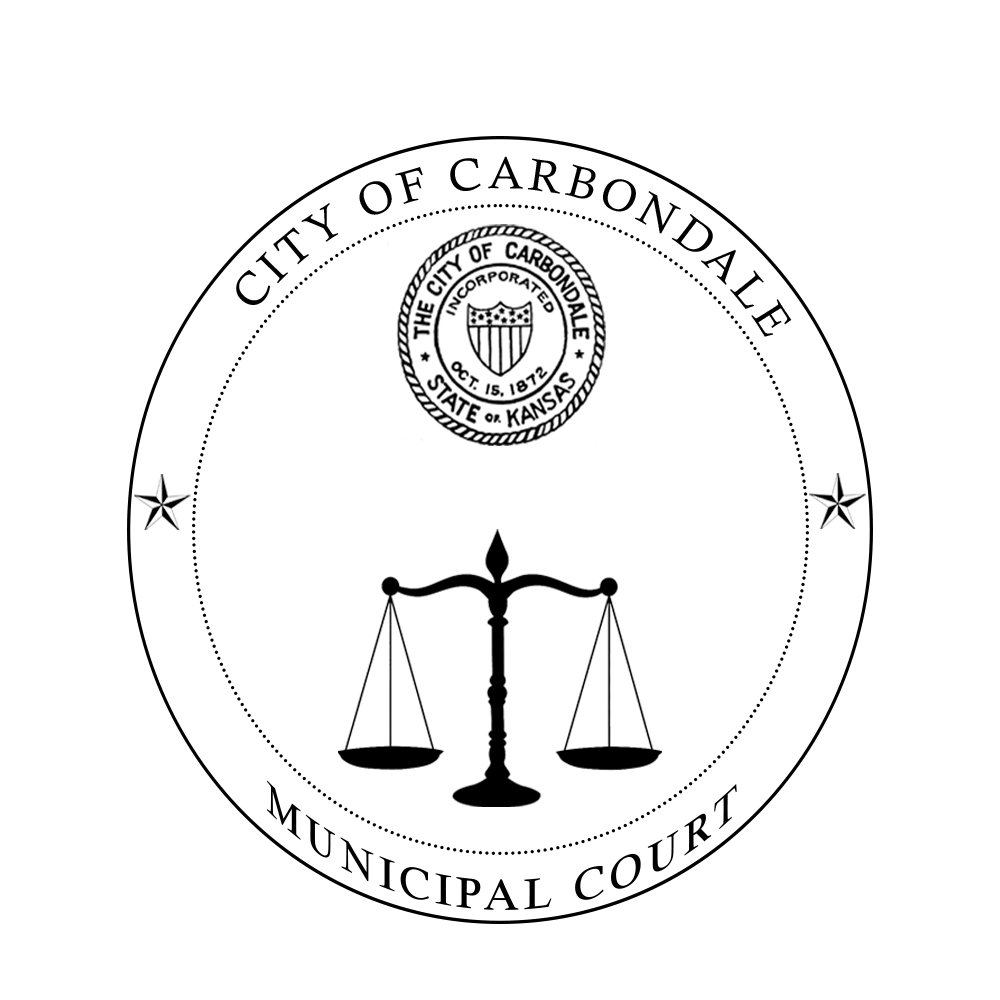 Frequently Asked Questions
When is Court?
Court is held once per month on the 2nd Tuesday at 4:00 pm. 
What is an Arraignment?
An Arraignment is also known as a First Appearance. This hearing is when you may enter a plea of Not Guilty, Guilty, or No Contest. If pleaing guilty or no contest you may also make arrangement for a payment plan if needed for your case. If you wish to plea not guilty a trial date will be given to you and your case continued until that date. 
What is a Diversion?
A Diversion is an agreement between a court and a defendant. If eligible, a Defendant is given an agreement with stipulations like:
Have no further violations of the law, pay all fees and fines; and for some offenses the court may require evaluations or classes. 
If the Defendant agrees and completes the stipulated conditions then when the Diversion period of typically 6-12 months is completed the case is dismissed. 
Not all charges or Defendants are eligible for Diversion, If you are interested in more information make sure to ask the City Attorney at your Arraignment hearing. 
What if I need an Attorney?
The Court has discretion to provide a Court-Appointed attorney to some Defendants. If you are not eligible and need an attorney the Kansas Bar Association provides resources for finding an attorney on their website: Need to Find an Attorney? – Kansas Bar Association (ksbar.org